"How do you want to live?"
Historic Officer's Quarters new porch and patio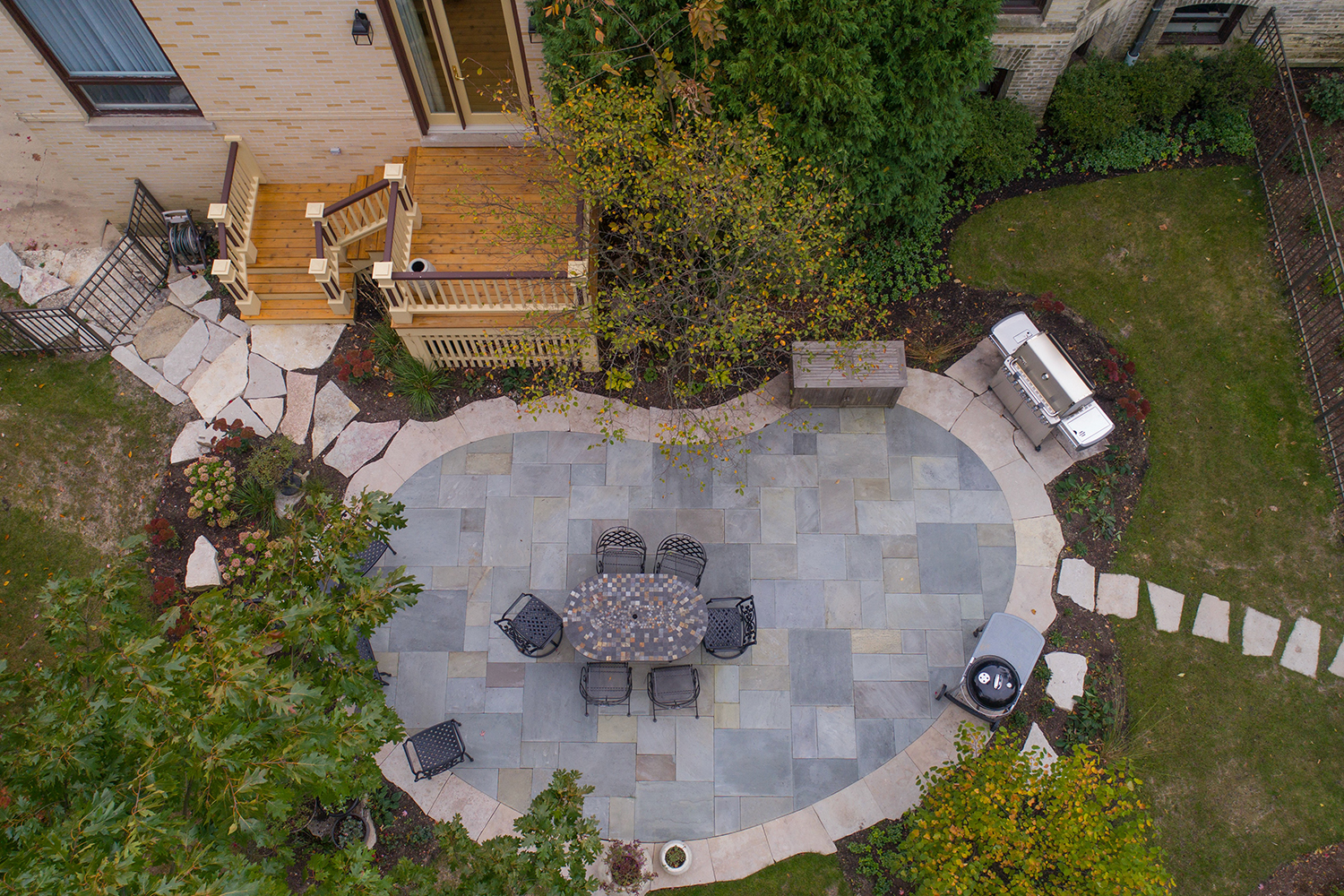 "I want to access the garden directly from my Great Room"
We love working on old buildings. When we grew up,
"This Old House"
was our favorite TV show. So when our client presented us with an opportunity to work on a National Historic Landmark, we jumped at it.
Fort Sheridan has two loops each with officer's houses terminating at a large General's house on a bluff overlooking Lake Michigan. Each officer's house has a generous side yard with a garden. Our client could only access it indirectly from the garage or the front door. So we went to work... First we collaborated with
Amy Olson
, a talented landscape architect, to create a beautiful bluestone patio. Then, we lengthened a door opening and designed an all cedar porch and stair leading to this new family space. We navigated the historic building commission and moved a large tree, a ventilation supply duct and grill and parts of the underground drainage system. Our intervention fits and complements and elivens the existing historic architecture without slavishly copying it. Our client says the porch and patio "look beautiful."
Contractor: He who once did good work whose name shall never be mentioned again after the last job.
Photographer:
Michael Lipman