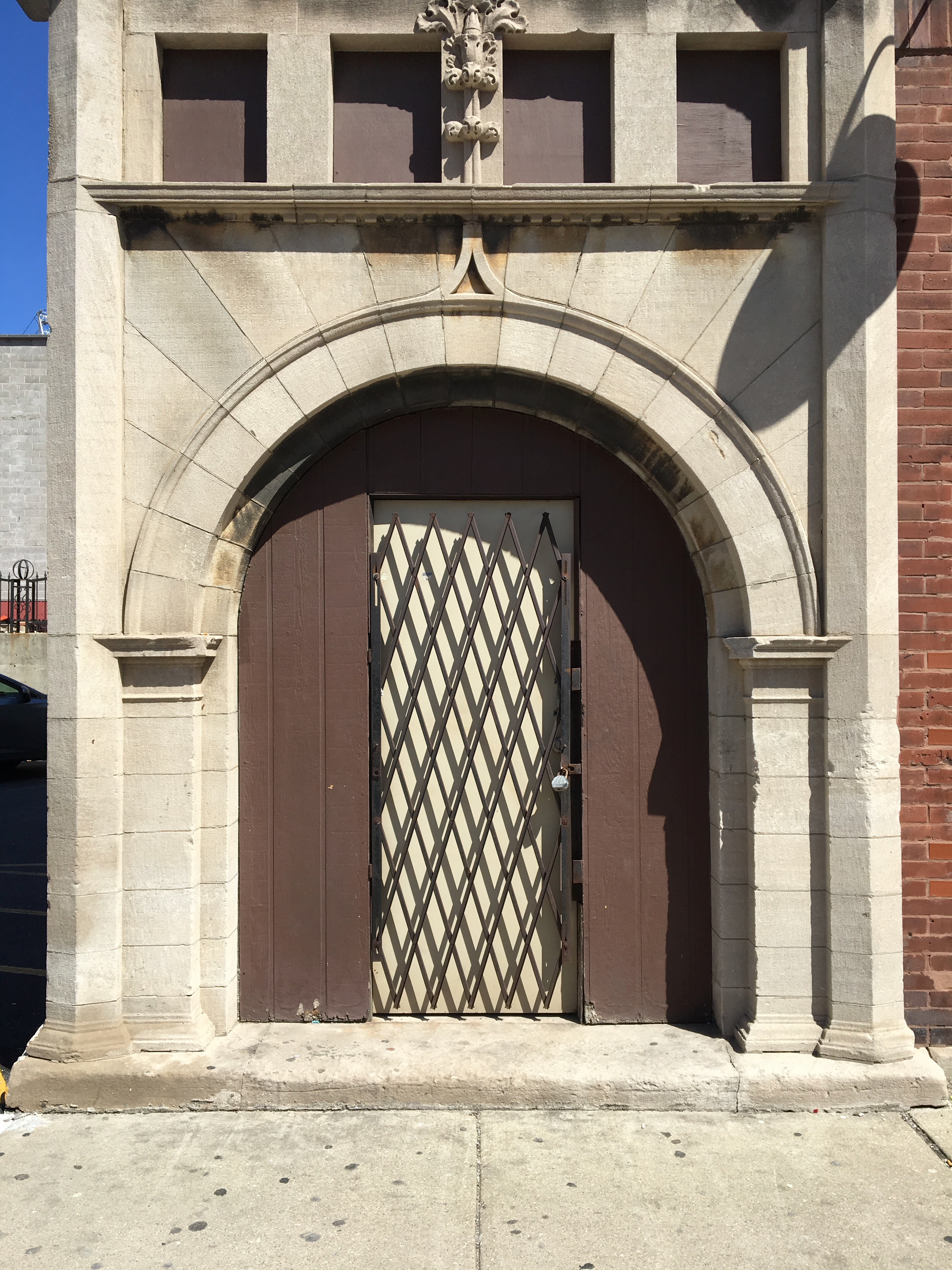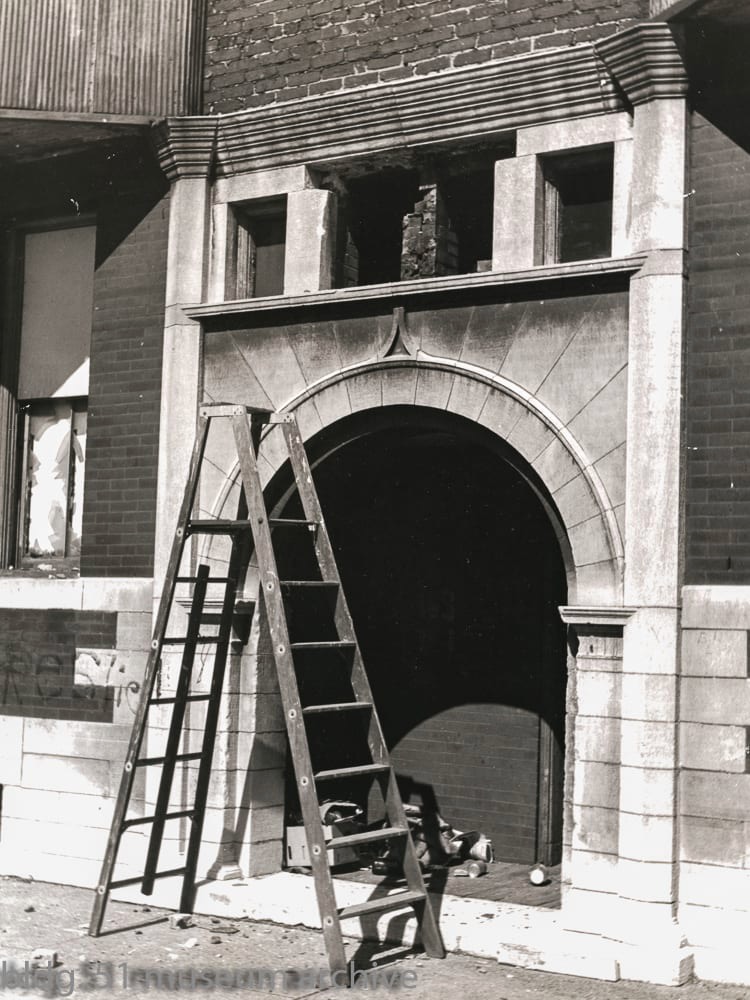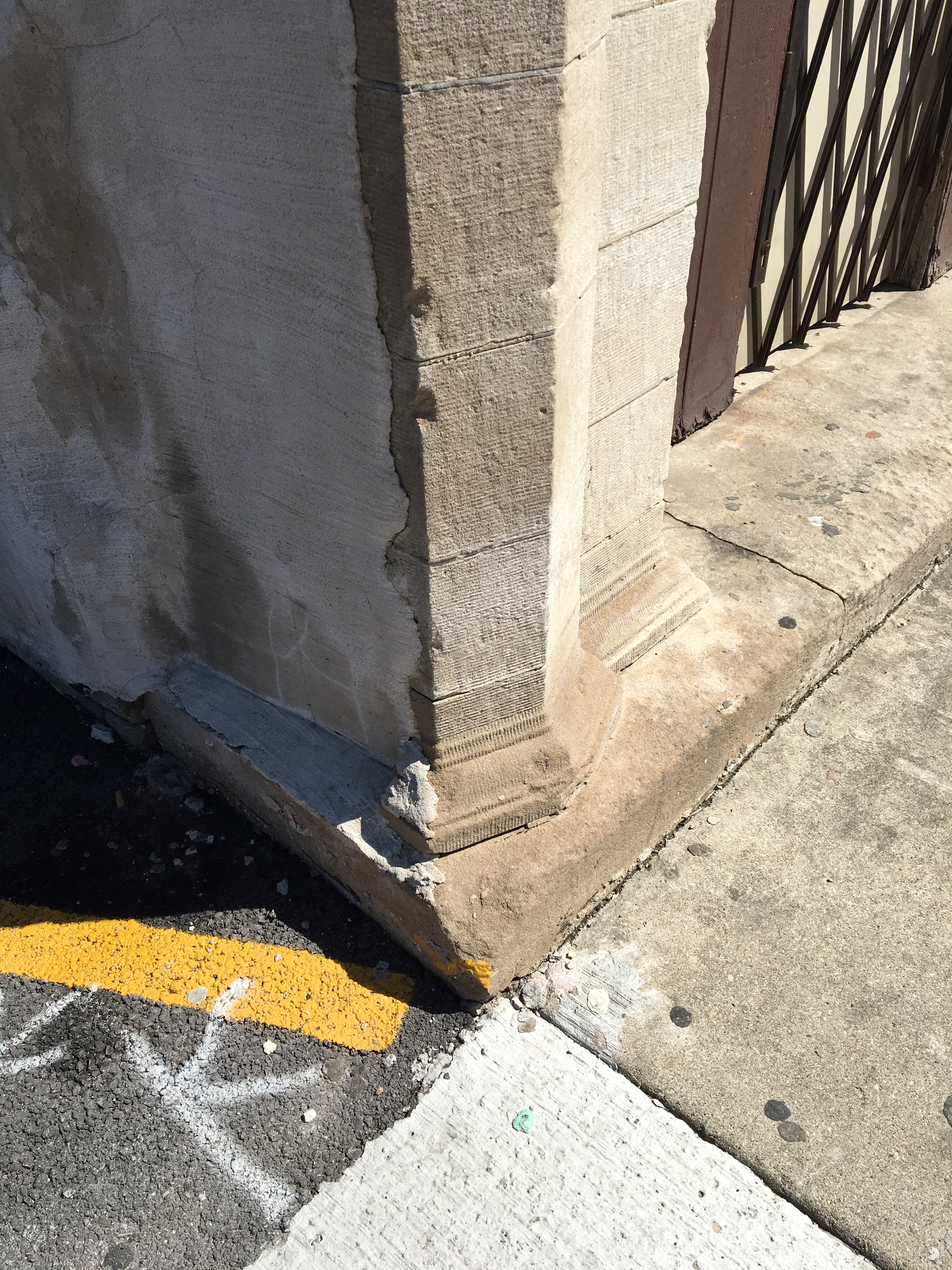 FL Wright's joy of hiding the entry door and playing with scale to make you look closely (see as in Wittgenstein's parlance) and consider his building
When Wright worked for Sullivan, he designed an apartment building on West Randolph. Half of it was torn down for the widening of Randolph in 1923 (source:
Urban Remains
and the other half after a fire in 1974. But there was a piece, a starwell, still extant around the corner...
The first image is the doorway today. The new door is centered on both the wall and the door–neither is in their original location. The second photo is by Richard Nickel, John Vinci's friend, and shows the wall setback from the street wall. The wall is opaque and brick with a door off the right. Yes, the door is NOT centered!
Next, an arch like this usually towers over the person passing beneath it. Here the pier stops two thirds the height of the door and the beautiful cut limestone begins. The base, capital detail and the piers are a master class in proportion, restraint and simplicity. I am very curious about the stairwell beyond the door.
I hope this fragment is preserved and Ward Miller
Preservation Chicago
leads a campaign to save it.
#Alignment #FLWright #SizeandScale #wardmiller #preservationchicago #architecturaldetails #classicsm #louissullivan
<=" span="" >