"How do you want to live?"
The LightBox
"We want an inside/outside space with a new kitchen & place to gather"
We believe architecture can help almost any space to welcome light and nature. Architecture should be restorative, move us away from our screens and provide a place to invite and experience the beauty of the seasons.
A couple purchased a narrow, attached, masonry row house in Chicago's Grand Boulevard–an area known for its rapid conversion from an open field into a dense, beautiful, upper-middle-class neighborhood in the 1880s. New, luxurious amenities coincided with the Columbian Exposition, yet the row house was crudely divided into apartments during the Great Depression. Fast forward to the 2010s. A contractor restored the building's single occupancy status, but the the rear of the house no longer had any light and air, not to mention the "backyard" was a gravel-and-dirt pad.
Our clients' request: create an indoor/outdoor space for a new kitchen and a comfortable place to gather that would feature light, color and materials, that would reflect a sense of family, community and mindfulness.
Jeremy Kirk is a talented craftsman, furniture maker and contractor. He brought a refined level of detail to the project and made it better. We collaborated with him to design a steel tube post and sleeve that is hidden in the wall. Quartzite benches are siliconed to a steel tube frame that slide into a larger steel tube sleeve into the posts hidden in the wall. The owners could remove the benches to clean or paint behind them. We were honored to work with these clients and for maintaining their design focus to a beautiful finish.
This was–and is– a unique situation. Only 2 or 3% of today's contractors could have accurately built the post and sleeve. Our result was well-crafted and beautiful because of clear communcation and consistent alignment among the clients, the architect and Jeremy. #remodelista #dwell
Contractor: Jeremy Kirk and Sons
Published:
Archipendium
and
Gizmodo
and the
American Institute of Architects
Photographer: Gregory Scott
How do you want to live?
Midcentury Modern on a Ravine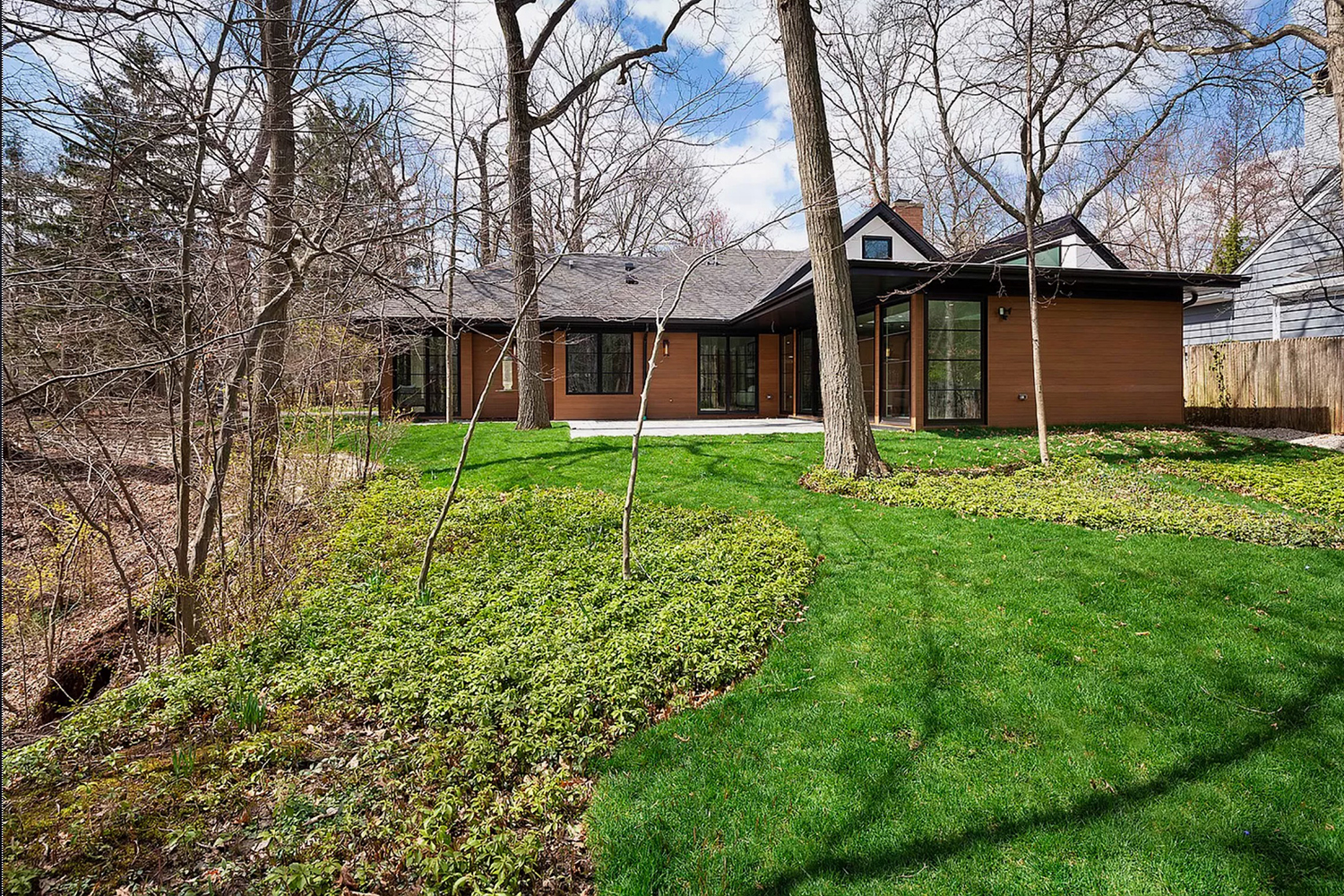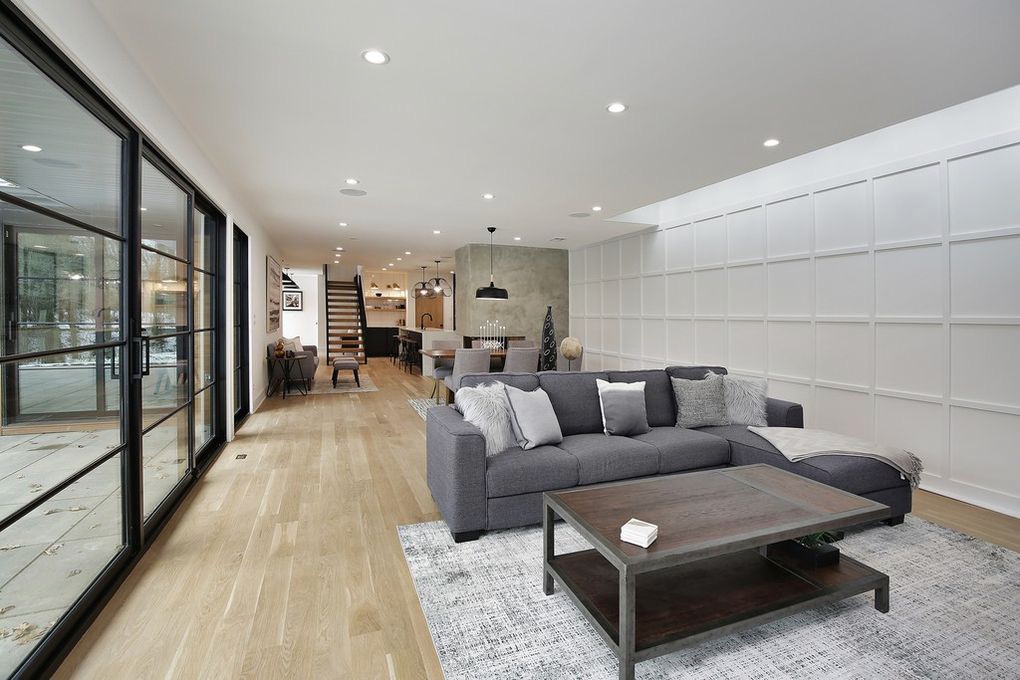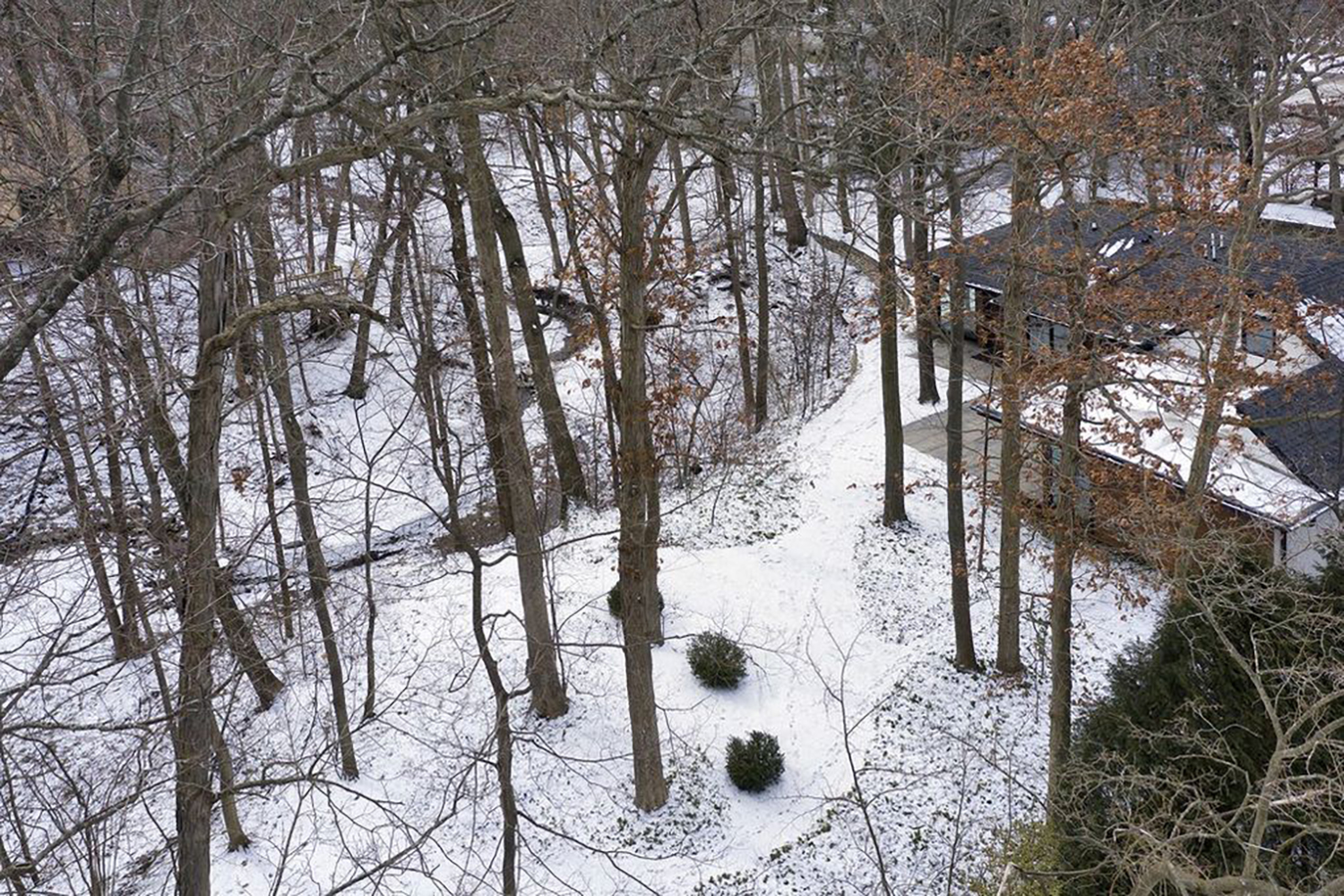 "I want to remake a 1949 midcentury modern house for today's lifestyles."

This residential job presented some challenges. The lot on a ravine was pan-handle shaped with no front zoning yard and the client purchased it before understanding the zoning implications.

We encourage our clients to spend a small amount of time and money to create a zoning analysis before moving forward with a large purchase. The client's plan unexpectedly went from a large 2 story addition to trying to make the most of the existing envelope in some creative ways. That's where we went to work. Because the house backed up to the lot on the north side, we created a new living/dining open plan concept with a large new, clerestory light that brought a warm glow deep into the interior. We gutted the house and designed a new structure to eliminate many walls. Existing walls were filled with spray foam insulation to make the envelope as energy efficient as possible. We expanded the footprint with a sympathetic addition to create a new living/dining/kitchen space focused on the patio and the ravine garden. The wood siding and the horizontal rails of the new windows bring a freshness and timelessness that will serve the new home owners well into the future. #remodelista #dwell

"How do you want to live?"
Victorian House Refresh
"I want to cook in my kitchen while being able to see and speak with my dinner party guests."
The thirty-seven-and-half foot-wide lot hung loosely on the elderly, dilapidated skinny wood frame house like a suit meant for a much younger man. Drafts blew easily through the blue asbestos shingles and the ill-fitting vinyl windows. The front porch hung precariously off the the house. So we went to work...
"The addition has to look like it was always there," said the client. Thus, the addition had to be seamless. "I want to be able to cook and talk to my dinner guests and cook." We needed to create a visual and link bewteen the kitchen and dining rooms that did not exist before. "I would like a fireplace and a wrap-around porch." We designed a new fireplace with a sawtooth brick detail similar to the new detail outside. Bookcases sport a surround-reveal detail that is one of our favorites. The color above the fireplace fades into a deep indigo as the light recedes. Many house guests look at elevation and ask, "What work did you have done?" Everything you see is new except for the trim which was salvaged. Little do they know that there is a steel post hidden in the left column and that the new space is far larger and richer in materials, layers and color. The dining room table now runs perpendicular to the kitchen.
Bon appétit!
Published:
Archipendium
Photographer: Gregory Scott
"How do you want to live and work?"
Humboldt Park Studio Home
"I need a black box studio to make my art and a place to call home."
Humboldt Park Live/Work Art studio for
Artist Gregory Scott
builds 2/3 scale sets of museum interiors in his studio for his plugin art pieces. "I need as large a space as possible for my pieces and I also need a place to relax and entertain." So we went to work...
We found an empty double lot on Kedzie Avenue: 50 by 153 feet. We advised our client on how to purchase it and moved forward with our friend in Scotland
Graeme Ogg
on the schematic design. This design has a black box space on the ground floor for his wonderfully playful sets and a lawn, living space and front yard above on the rooftop. It's a piano nobile scheme for the 21st Century.
"How to make an interior elegant, warm, timeless and modern?"
4700 sf Modern Apartment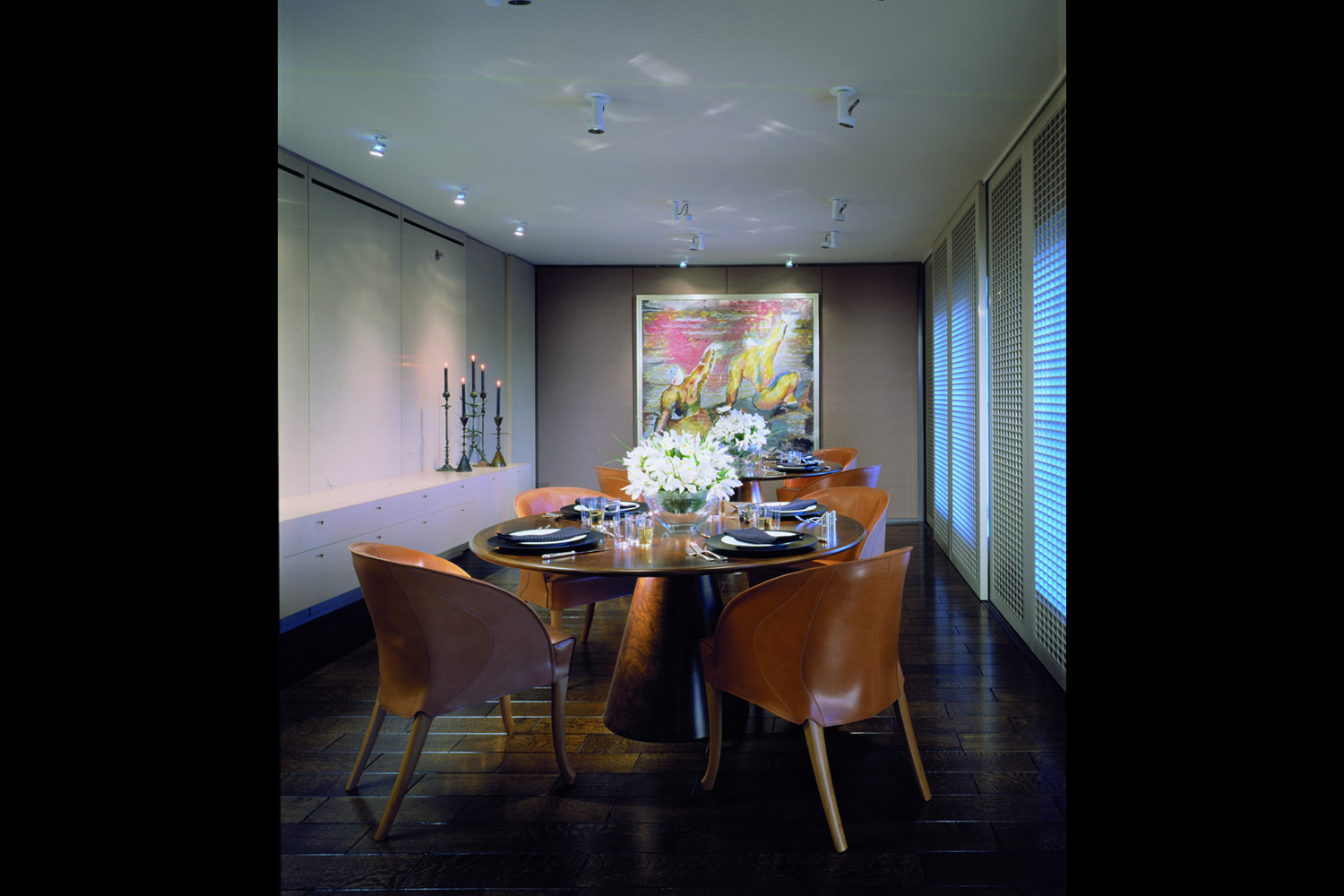 "How to make an interior elegant, warm, timeless and modern?"

An empty nester couple with a modern art collection purchased two units in a new condominium building. They hired our bosses at Powell Kleinschmidt and we went to work drafting, supervising and designing for two recognized modern masters. Two entries figure at either end of long a served/service hallway with narrow service spaces placed along the demising wall and the broad living spaces on the window side. Rich, dark brown Kentucky wood floor panels, laid in a running bond, stretch down the 90 foot long hallway and unify the generous layout. Custom millwork panels enliven and animate the walls. A custom table designed by Don Powell sits in front of a Roy Lichtenstein. Two custom round dining room tables (with sand bags hidden in their bases) allow for an adult's and a children's table. A smoothly painted sideboard cantilevers from the wall. Don put me in charge of details like the painted shoji screen which helps create a tranquil vibe and covers developer spec windows. The bar is a stunning sodalite granite sandwiched bewteen a textured stainless steel screen and lush velvet cabinet covers. (Sodalite granite will NEVER go out of style.) This apartment was featured on the cover of Architectural Digest.